Earlier this year, Lizardcube, DotEmu, and Guard Crush dropped a bomb on the retro gaming community by announcing that the Streets of Rage series is getting a proper sequel. There hasn't been a ton of information shared with the public, and some of what was shown was divisive (what isn't these days?) with some netizens stating that it looks like a flash game.
I vehemently disagree.  Lizardcube did a fantastic job on Wonder Boy: The Dragon's Trap going above and beyond what a port should be in modern times.  I'm willing to give them the benefit of the doubt on Streets of Rage 4.  With that said, they recently released this animated gif of the game.
From a purely visual observation, the gameplay looks like it's remarkably faithful to Streets of Rage 2 while adding modern juggling mechanics.  If implemented correctly, this could be incredibly fun in multiplayer. The animation looks great, and I like the art style. Currently, we've seen gameplay footage for classic characters Axel & Blaze, but LizardCube confirmed that there would be more characters via Twitter:
We're teaming up with @Guard_Crush and @Lizardcube to combo-clean the Streets of Rage. Check this out. #SOR4 https://t.co/QJRfMF5UDt pic.twitter.com/eqw5EH7PkD

— Dotemu (@Dotemu) December 28, 2018
There will be more playable characters, yes!

— Lizardcube (@lizardcube) December 28, 2018
Of course, I made my demand…
Bring back Adam 😎

— Raycommend (@Raycommend) December 28, 2018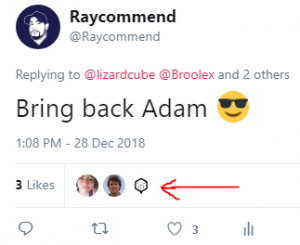 …and LizardCube responded by "liking" my request.  Could this be a hint that Adam Hunter may end up as a playable character at some point?  I certainly hope so. If it earnestly end up playing like SOR2 while allowing juggling mechanics and multiplayer (hopefully 4 at once!), that would be awesome.  LizardCube pulling a WonderBoy move that would allow players to switch between classic sprite work and  modern graphics would be even more incredible. That's probably wishful thinking on my part though. 
At least this shouldn't end up as vaporware like Paprium did. 
More screen shots here: Link
Check out my channel: Ray Commend