Thanks to Baker64 and The Hidden Palace, SNES fans have some new different material to wade through.  Prototype ROMS are now available for Run Saber (pictured above), Arcade's Greatest Hits, Aero the Acro-Bat 2, and The Death and Return of Superman.
Hello folks. We have a couple of SNES treats for you for today. We have a nice prototype of Run Saber, Arcade's Greatest Hits, and Aero the Acro-Bat 2. These prototypes were brought to you by Baker64! Enjoy! https://t.co/KQoF6dVAHr pic.twitter.com/kbVUdrq8xt

— The Hidden Palace (@HiddenPalaceOrg) June 22, 2019
The games are available for download via the link in the tweet above.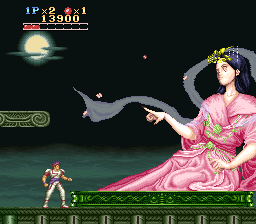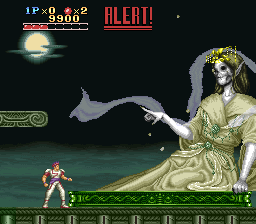 The most notable difference seems to be the second boss in Run Saber, which I think looks awesome in both incarnations. If you are not familiar with Run Saber, it's similar to Capcom's Strider, or the more recent homebrew release, Tänzer. The major difference being that this is a two player co-op game, while the latter two are single player campaigns.
According to The Hidden Palace, there are some gameplay differences in the prototype game, though they do not state exactly what those differences are.  The other games have the expected code differences, but players will have to discover for themselves what, if any, changes were made between these protos and the final releases.
Like my work? Subscribe to my Channel: Ray Commend