Veteran shoot-em-up developers Cave are hitting back the arcades, after almost 8 years of absence, with the release of DoDonPachi Saidaioujou Exa Label, through the exA-Arcadia platform.
Every since their first effort back in 1995, with the original DonPachi, Cave have been synonymous with the bullet-hell sub-genre in general and established quite a household name among shoot-em-up fans by developing and releasing top-notch titles on both arcade and home systems. DonPachi eventually spawned five sequels, the last of them being DoDonPachi Saidaioujou, which got ported to the Japanese Xbox 360 in 2013, one year after its initial arcade launch.
Saidaioujou is making a comeback in Summer 2020, not on Cave's CV1000 system though, but on the recently released exA-Arcadia.
For the uninitiated, the new arcade standalone exA-Arcadia platform is the modern equivalent of SNK's MVS or IGS's PGM in terms of games interchangeability. The system is equipped with four cartridge slots, outputs 31KHz  video through HDMI or DVI and communicates with the cabinet through the newer JVS interface. The system by itself can be had for a premium 2430$ and each of the handful of games that are available at the moment are priced between 1000$ and 1500$; twenty more games have been announced and are expected to be released soon. Note that the exA-Arcadia team recommends a select few types of cabinets, like Namco's Viewlix (for reduced input lag and the ability to rotate the screen when running tate-mode games), to go along their hardware.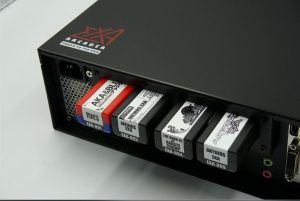 While the exA-Arcadia doesn't and probably won't have any exclusive titles in its library (that mostly consists of fighting and shoot-em-up/action games), its developer's guidelines clearly state that any given port must introduce a unique aspect to the subject game that will set it apart from its counterpart(s).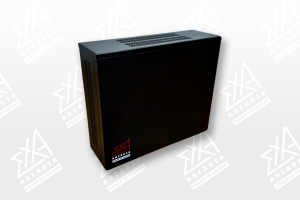 No details were disclosed as of yet about DoDonPachi Saidaioujou's exclusive content, that gamers will only have access to when experiencing the Exa Label version. But according to the official press release, it seems that Cave and exA-Arcadia's partnership won't be limited to just one project:
"Licensed by and developed in association with the legendary shooting game developers at CAVE, DODONPACHI SAIDAIOUJOU EXA LABEL is the 1st release of this new partnership…"
For a combined price of around 4000$, the exA-Arcadia + Dondonpachi Saidaioujou combo (although cheaper bundles, featuring other games are available here), is definitely directed toward arcade shops or the upper-echelon of the hardcore Cave audience.
Check out the official collaboration statement here: https://bit.ly/2WGmqLy
Check out the exA-Arcadia shop here: https://bit.ly/2Utjuzm
Auto Amazon Links: No products found.
For further discussion, follow me on Twitter: