Apparently, the Genesis still does, because new games keep being announced for it!  Megacat Studios has announced Lethal Wedding, a top down RPG shooter for the Sega Genesis/Mega Drive. There isn't a whole lot of information on the game, with relatively few screenshots at this time. The company does have a good track record of releasing retro games, so there is a good chance that this project will come to light.
Per the Megacat Studio blog, this is storyline:
Lethal Wedding is an upcoming shooter for the Sega Genesis. It's the big day, but the groom has disappeared. The bride-to-be and her mother-in-law must put aside their differences as they uncover a drug-ring masquerading as a circus and battle to save the man they both love.
The game has 8 way movement and scrolling with nice, colorful sprites.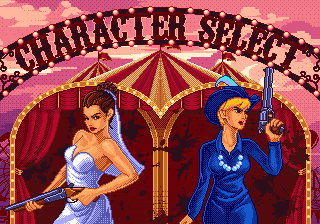 Unfortunately, that's most of the information that is available publicly. If anyone from Megacat has additional information such as release date, cart size, players, ect, feel free to reach out to myself or retrorgb on twitter.
Like my work? Subscribe to my Channel: Ray Commend